Adado is an area close to the town of Yirgacheffe in the Gedeo zone of Southern Ethiopia. It is named after the Adado tribe, and has some of the highest coffee growing coffee in the country, ranging between 2000 and 2350 masl. It is estimated that there are approximately 7000 producers in this area, who deliver cherry to 8 washing stations, which in turn produce between 20 and 30 containers of coffee for export each year.
The cup profile of our washed Adado this year is spectacular - typically delicate with peach, lime, jasmine and notes of orange blossom honey.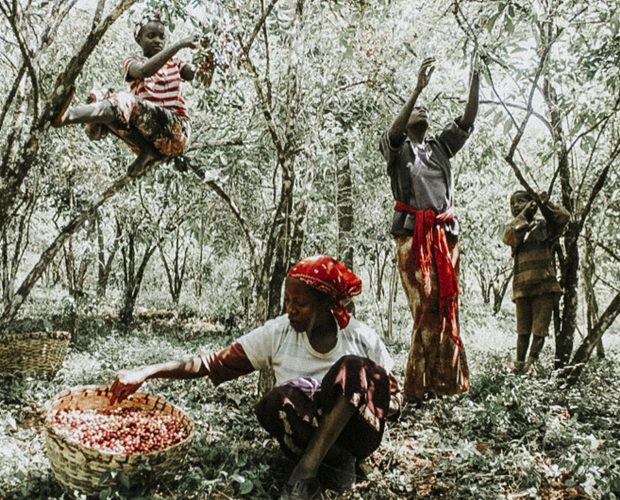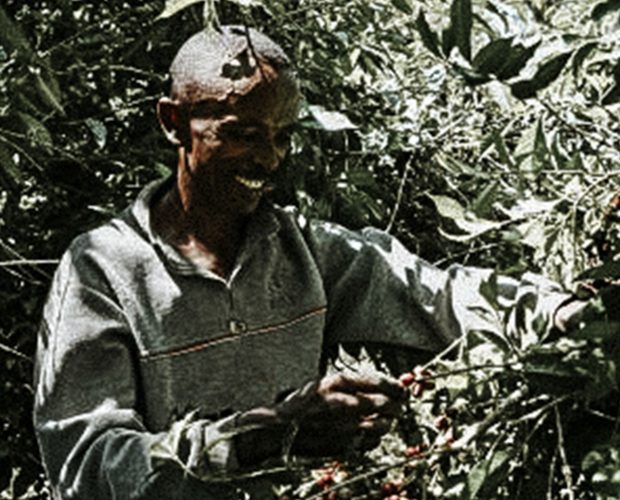 Sweet with fruit acidity and a smooth mouthfeel, intense jasmine flavour with berry, lime and sugar cane.
Yirgacheffe is both a town and grade of coffee in Ethiopia. The town itself is located in the Gedeo zone in the Southern Nations and Nationalities Peoples Regional State (SNNPRS) in Southern Ethiopia. More than any other country, Ethiopia has a broad genetic diversity among its coffee varieties. Hierloom varietals are a wild and mysterious mixture of indigenous wildflower varieties, and each zone or village has its own flavour profile, shaped over many years according to growing conditions such as soil and elevation and climate. These profiles form the grading system for Ethiopian coffees e.g. Sidamo, Harrar, Limu, Djimmah etc. It is widely argued that a Yirgacheffe grade coffee can offer one of the most distinctive flavour profiles in the world, with pungent floral aroma and intense citrus flavour.
Processing in Yirgacheffe can take the form of both washed and natural. Much of the coffee production in Ethiopia is undertaken using traditional methods; under shade trees alongside other crops and without the use of chemicals. This region is often referred to as 'garden coffee' as it is grown on very small plots, often in the back yard of small dwellings.
COUNTRY............Ethiopia
REGION.................Adado, Gedeo zone, Yirgacheffe
VARIETY ...............Heirloom varieties
ALTITUDE..............2000 - 2335 mas
PROCESSING......Natural