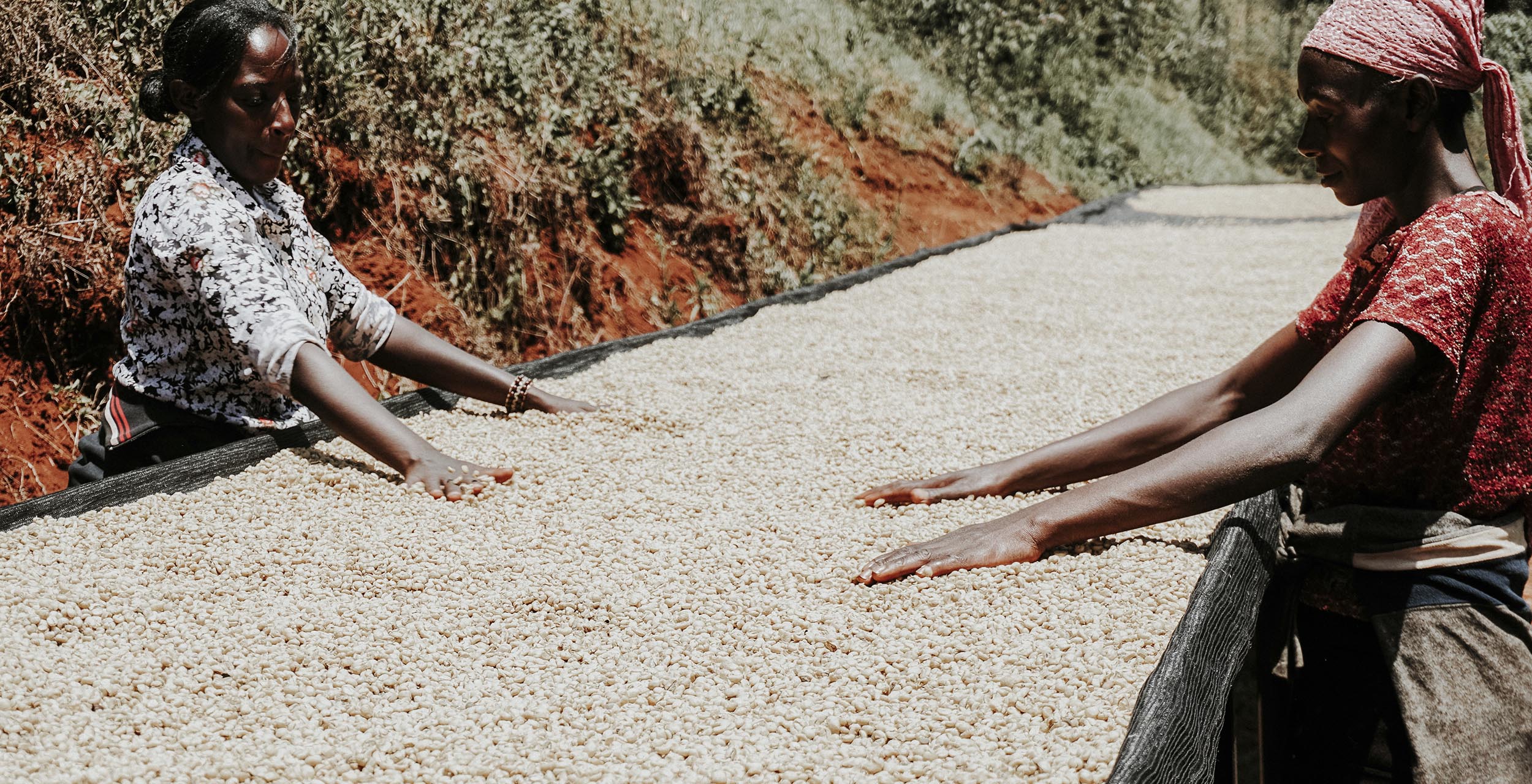 Mlima Kenya means Mount Kenya in Swahili and is a blend we curate our selves of the screen sizes 14 and 15. When you have a great coffee in Kenya one lot (outturn) from a specific Factory (washing station) is divided into different screen sizes (grades). Typically from one lot that cups really well you will access the AA, AB and PB as a premium from the same batch of coffee, but for some weird reason the 14 and 15 are removed and often sold without being properly cleaned up as a lower priced coffee. But thats by tradition, they can actually taste great if you remove all the odd beans etc.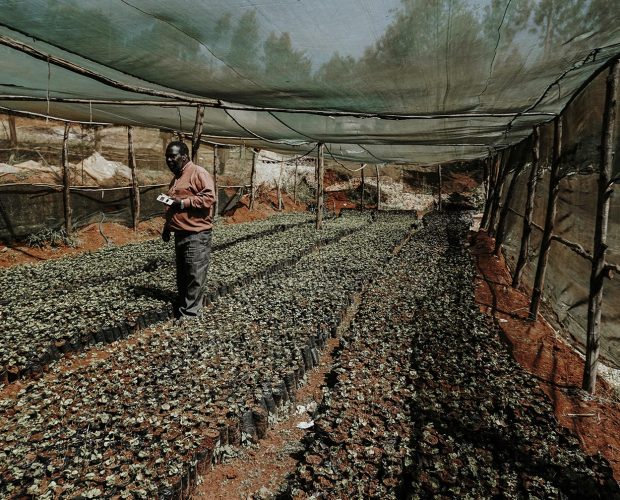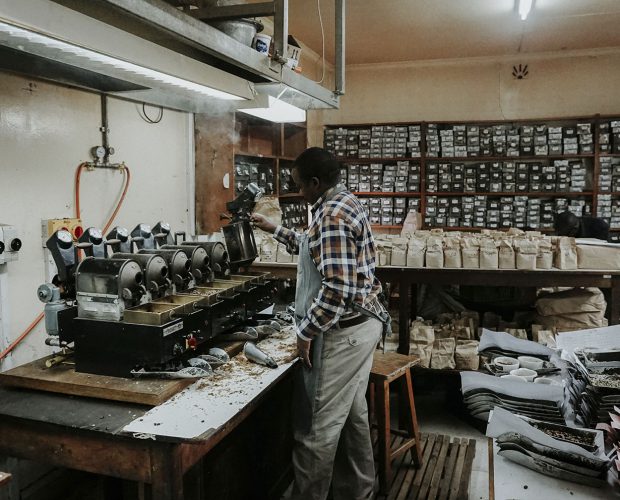 Very fruity, berries and caramel. Good clarity, jammy, sweet. Good structure.
This will normally be a producer blend, and the idea behind this concept is that we cup through the C-grades (screen 14/15) from different lots from the Mount Kenya region that are performing well as e.g. AA's and AB's. We make a selection, blend them and get the exporter to do the same preparation on sorting and density grading as they would for a great AA. It will end up as a medium sized lot of a really well performing Kenya at a lower price point than the "higher" grades.
COUNTRY............Kenya
REGION.................Mount Kenya
FARM........................Ruiru 11, SL-28, SL-34, Batian
VARIETY ...............SL-28, SL-34, Batian, Ruiru 11
ALTITUDE..............2000 - 2335 mas
PROCESSING......Fully washed