This coffee is sourced from family owned farms organized around the Gura Factory (wet mill), in Nyeri County, Kenya. The Othaya Farmers Co-operative Society manages the Gura Factory, which processes coffee from members who generally cultivate around 250 coffee trees on half-acre plots.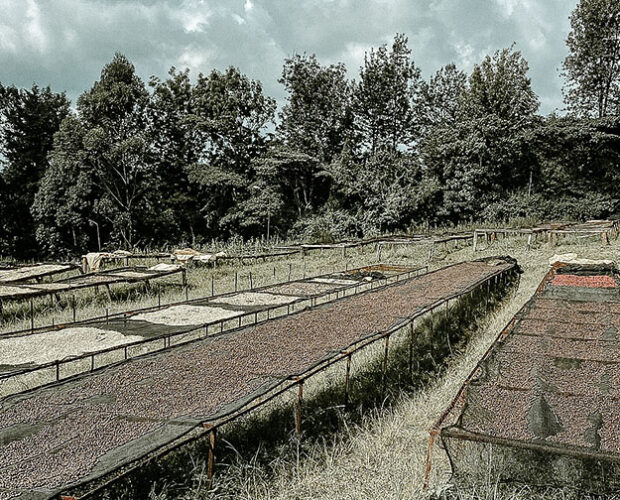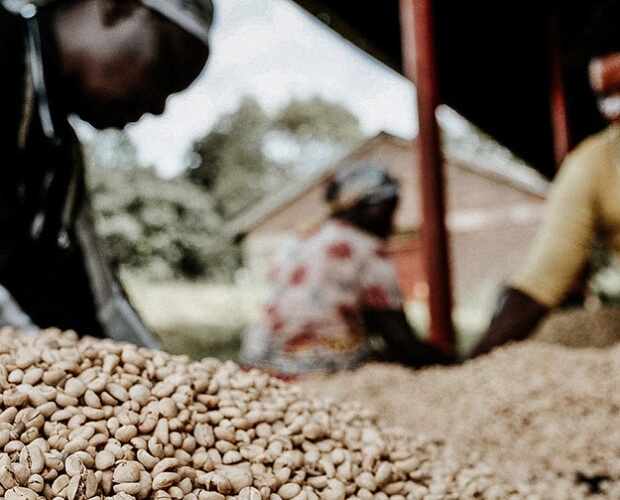 Intense sweetness, dried plum, sweet figs and dark chocolate.
The Gura Factory was established in 1984 on the slopes of Karima Hill at an altitude of 1752 meters and draws water from the nearby Gura River to depulp the coffee. The producers who deliver their coffee to Gura take great care in cultivating and picking, resulting in a complex cup that features a variety of fruit notes, and sparkling acidity that helps make Kenyan coffees so unique.
Unlike the majority of Kenyan Coffee, coffee from this region undergoes the natural processing method. Upon delivery to the factory, The coffee is not pulped, but sun dried. Drying varies with the weather. Upon drying (called parchment) it is then milled into green
bean form.
COUNTRY............Kenya
REGION.................Gura, Othaya, Nyeri County
ALTITUDE..............1.752 masl
VARIETY ...............SL28, SL34, Ruiru 11, Batian
PROCESSING......Natural