Historically coffees from Honduras are often used as base in coffee blends, however in recent years Honduras became a really important coffee producer for the world market. We are happy to offer you various coffees, each one with different tasting notes!
We visited Marysabel & Moises personally and love with how much passion they showed us their coffee plots and plants. The best Honduran coffees grow all above 1350m – these altitudes allow the coffee to grow slower, increasing the mineral and nutrient
uptakes and developing a fuller, more robust flavor of coffee.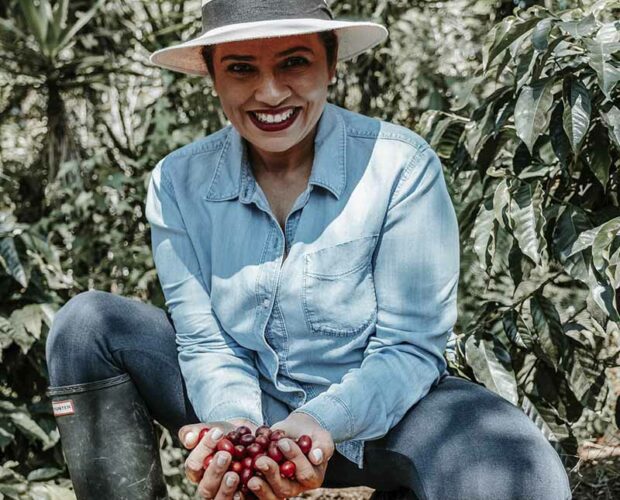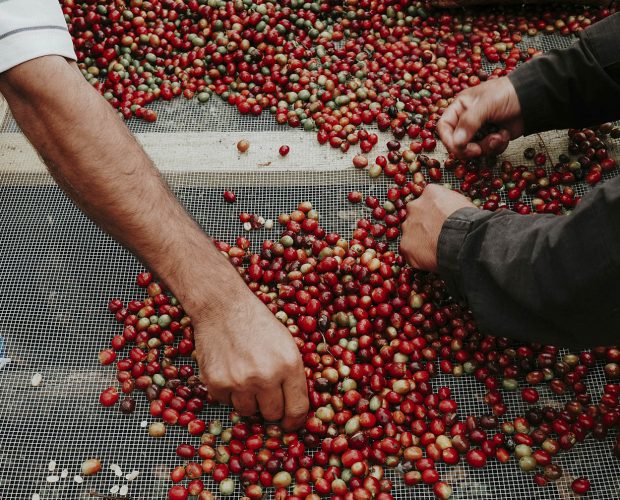 Blackberry, white grapes and apple cider.
Processing: Due to the humid climate and the rain experienced during the drying period it is difficult to dry the coffee, but Moises has worked hard over the years to perfect the process. Cherries are dried for about 20-40 days depending on the temperatures. Cherries rest inside a tank equipped with a valve system that prevents gas from entering.
As the cherries ferment, they release CO2 which pushes the lighter gas out through the valve. The tank environment becomes completely anaerobic, allowing the perfect conditions for microorganisms to perform enzymatic reactions inside of the beans, before the cherries are dried and the skin removed. After this, Moises performs this well known magic.
Marysabel and Moises are committed to the environmental sustainability of their farms including especially the soil condition of each plot they're cultivating coffee on. In an agroforestry system they grow tropical fruits next to coffees which lead to the unique taste of each lot.
COUNTRY............Honduras
REGION.................Marcala
VARIETY ...............Catuai
ALTITUDE..............1580 masl
PROCESSING......Anaerobic natural